We Get It
"Hi Mommy!" in that adorable baby voice just melts your heart, except for when it's 1 o'clock in the morning. Designed by a mom with first-hand experience of serial crib escapes, and made with lots of love.
How it Works
It's a zippered onesie with fabric connecting the legs, leaving enough wiggle room to walk, run and play, but not so much that they can throw their leg over the crib rail and climb out. Simple!
Wear it Baby
Test it out. Take long waddles on the beach, organize playdate marathons, go crazy, enjoy. If you're not obsessed by day 15, send them back for a full refund. No questions asked. Can't beat that.
"Mine worked great... Thank you so much for this wonderful invention."
"I would definitely recommend these pajamas to other parents. There's nothing else like them and it may very well help others. Great product!"
"I just received my order this past weekend. Thank you it works like a charm."
"The pajama is definitely working and it's stopped my 20 month old boys from climbing out of their cribs."
Your company has been so wonderful to work with and I thank you so very much for that! We used it last night for the first time and she is still sleeping in her crib!!!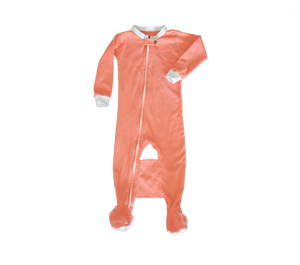 Little Grounders Original
Climb-Limiting Pajamas
Sale price Price $49.99 Regular price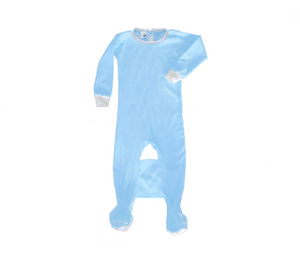 Little Grounders Plus
Anti-Zip Pajamas
Sale price Price $59.99 Regular price